LAWineFest Announced a New "Popular Choice Awards" for its 10th Anniversary,
May 30-31st
This year the festival will celebrate the 10th Anniversary's most popular wines; Voted directly by attendees in Real-Time and Powered by Quini - A Revolutionary New Wine Tasting App.
Photos by Karen Ostlund
Hollywood, CA, May 15th, 2015
Last year's crowd at LAWineFest at Raleigh Studios in Hollywood
The first of its kind in California, the LAWineFest Popular Choice Awards will take place throughout event weekend, May 30-31, powered by the brand-new wine app called Quini.
LAWineFest guests are encouraged to download, engage and vote for their favorite wines between 1pm on Saturday and 4pm on Sunday.(May 30-31st, 2015) The awards will be granted based on Quini's algorithm which uses the five pillars of wine tasting - eye, nose, mouth, finish, opinion - to tabulate the winning wines.
Founder Joel Fisher at 2014 LAWineFest
"We look forward to the debut of our LAWineFest Popular Choice Awards, and making this new distinction available to our winery participants," said Joel M. Fisher, Founder and CEO of LAWineFest Inc. "Collaborating with Quini has been exciting and a particularly great match, since our companies share a passionate belief in making wine tasting accessible to all."
"We're excited to partner with LAWineFest on California's first Popular Choice Awards to be powered by Quini," Roger Noujeim, Quini's CEO said. "We're proud to give wine lovers at LAWineFest the opportunity to share their views using their smartphones with detail only possible with Quini, while influencing the awards in real time."
Music by SAZON LAWineFest
Top honors will be awarded in a total of 15 categories within the three major wine umbrellas: red, white and dessert/fortified. The sub-categories are broken down into more than a dozen different grape varietals, listed below:
Awards for Reds:
Cabernet Sauvignon, Merlot, Pinot Noir, Shiraz/Syrah, Zinfandel, Red Blend, Other (Sangiovese, Nebbiolo, Chianti, Malbec, Tempranillo, Grenache, Cab Franc, etc.)
Awards for Whites:
Chardonnay, Sauvignon Blanc, Pinot Gris/Pinot Grigio, Riesling,
Viognier, White Blend,
Other (Semillion. Chenin Blanc, Gewürztraminer
,
etc.)
Award for Dessert/Fortified Wine:
Single award, regardless of grape type
Quini will tabulate the voting results and the winery winners will be announced on the Main Stage at 4:30pm on Sunday, May 31st. Winners will receive dedicated certificates to show off when they return home. For every 5 votes, guests will be rewarded with wine swag; for every 10 votes, LAWineFest guests will receive entry into a drawing for a $100 gift card.
Tasting table at LAWineFest
LAWineFest At a Glance
10th Annual LAWineFest is
L.A.'s largest and longest-running consumer wine-tasting event..
The festival was founded in 2005 by renowned wine personality Dr. Joel M. Fisher.
LAWineFest supports local organizations while serving as the Southland's signature celebration of all things wine.
Saturday, May 30 and Sunday, May 31, 2015, 1-5pm at
The historic Raleigh Studios, 5300 Melrose Avenue in Hollywood, CA 90038
Blogger code for discount: BLOG15 - $48; General Admission for either day. (Door value is $85)
PARKING
: Street parking (metered on Saturday) and paid parking available at Paramount Studios lots on Bronson and Van Ness.
LaWineFest also offer liqueur and beer tasting
About Quini
Quini provides leaders in the wine industry, research, publishing and technology with access to current consumer insights and predictive analytics to power more informed decisions and accelerate business results.
In addition, Quini's wine tasting app enables wine enthusiasts of all experience levels to discover their palate more quickly, and to organize, archive and share detailed wine reviews. Quini is available as a mobile application in English and French for iPhone and iPad, and for desktop, laptop and tablet computers at
QuiniWine.com
. A beta Android is also accessible on the website.
Google Plus:
View
| YouTube:
Quini video
| Twitter:
quiniwine
| Facebook:
quiniwine
| LinkedIn:
quini-wine
Upcoming Wine-Tasting Dinner Buffet, 6.30 PM - 9:30 PM at Peninsula Hotel in Beverly Hills, May 20th, 2015:
THE PENINSULA HOTEL AND WineLA HOST
"STARS OF CALIFORNIA WINE":
Tray Pass and Buffet Appetizers
Over 35 wineries (many winemakers and/or owners) pouring over 100 wines
Silent Auction Benefiting TJ MARTELL FOUNDATION
Tickets and more info at WineLA.com
VIP Presentation with
Kosta Browne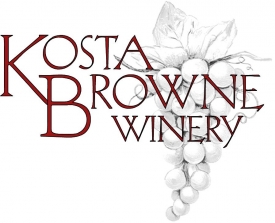 LAWINEFEST.COM SPONSORS: